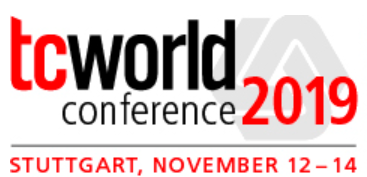 Antenna House will be exhibiting at the annual TCWorld/tekom conference in Stuttgart, Germany on November 12-14, 2019. Meet us at Booth 2/F22!
At TCWorld, we will be showing the latest version of Antenna House Formatter along with PDF5-ML (a PDF transformation plugin that works with the DITA-OT), the AH Regression Testing System for a visual PDF to PDF comparison, Office Server Document Converter for MS Office to PDF conversions on a server, and the AHPDFXML toolkit for converting legacy PDF document files to XML.
This is the world's largest event in the field of technical communication with the TCWorld conference and the tekom fair running parallel with 140 exhibitors from around the world. Participants will get to know the most important future topics and tools in the field of technical communication in more than 240 lectures, workshops, tutorials and meetups.