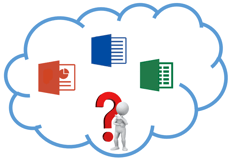 Did you know that Microsoft changed their licensing model?
As of October 1, 2019, Microsoft has updated their licensing terms for Microsoft Azure to compete with established dedicated host offerings from other cloud providers: AWS, Google, and Alibaba. This new Microsoft licensing policy around "outsourcing" is going to end the ability for Amazon and Google to provide their customers with a way to bring their existing Microsoft enterprise software licenses to their respective clouds for a lower price.
So what does this mean for Office Server Document Converter (OSDC) users?
Absolutely nothing. While other file converters may be dependent on Microsoft Office or Adobe licenses, OSDC does not rely on them or any additional software to convert Word, Excel, and PowerPoint documents to PDF or image formats. This completely eliminates any concerns you may have about Microsoft licensing in any cloud environment.
OSDC can meet all of your document transformation requests in seconds.