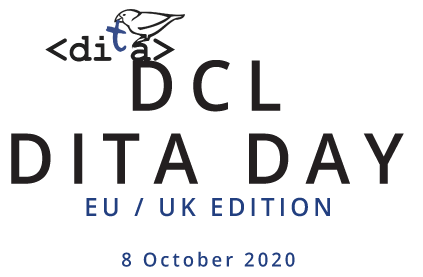 Antenna House is proud to be a sponsor of DCL DITA Day!
Thursday, October 8, 2020 @ 1:00PM – 5:30PM CEST
This half-day, online event will help organizations transition to DITA. This online event features key executives who have successfully traversed a DITA migration and are now reaping the benefits. The ultimate goal of this workshop is to help organizations identify the barriers to a DITA migration and collectively outline ways to overcome those barriers, creating a clear process to move to a DITA-based content reuse workflow.