Do you need to convert your Word documents to PDF and also create thumbnails? You can do it with OSDC! Here is a quick demo:
Command-line Tutorial
For this tutorial, you will need:
After downloading the above files, install OSDC, and unzip the 'Create Thumbnails.zip' file.
Copy the sample Word documents from the 'Word-samples' folder into the 'data' folder under the 'OSDC-demo' directory. Click on 'osdc-demo' to run the conversion.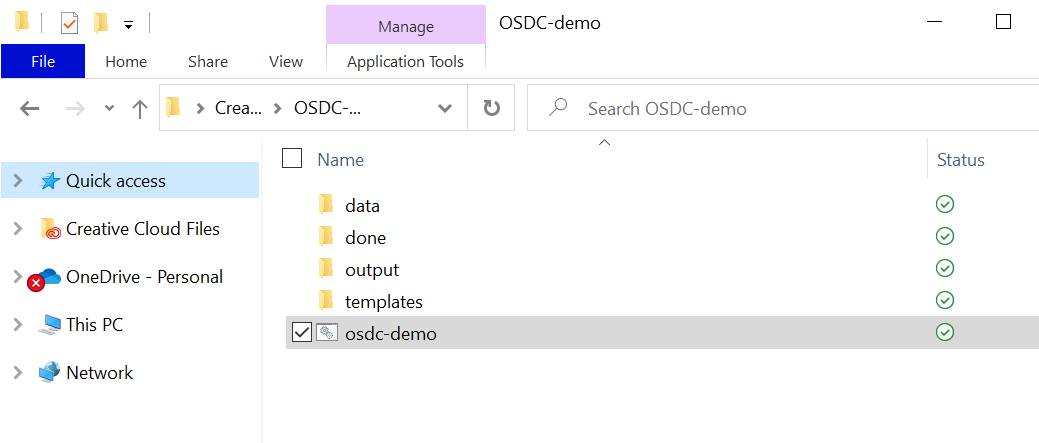 OSDC will convert each Word file to PDF and then generate thumbnails (PNG) from the first page of each document. The Word files will move to the 'done' folder after each conversion is completed. When the entire job is done, the command prompt will disappear.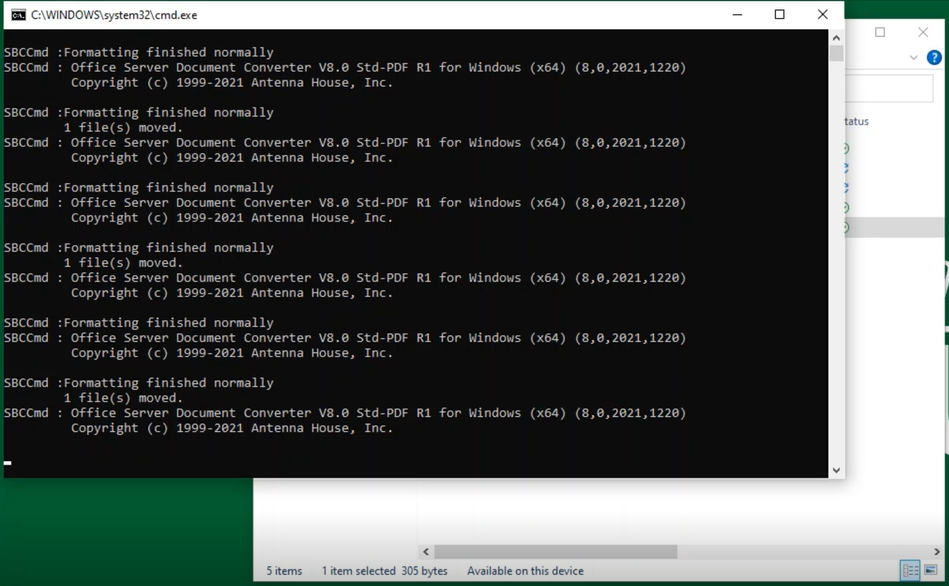 You will find the converted PDF and PNG thumbnails stored in the 'output' folder. You will also find an HTML file with clickable thumbnails that link to their PDF documents.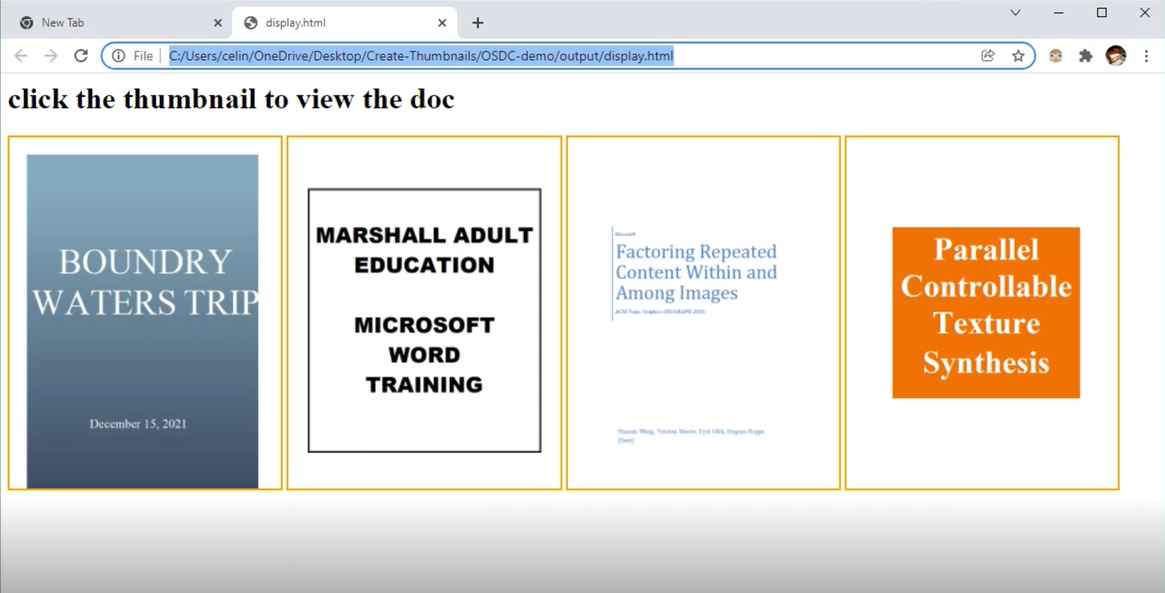 Try this demo with your own Word documents!