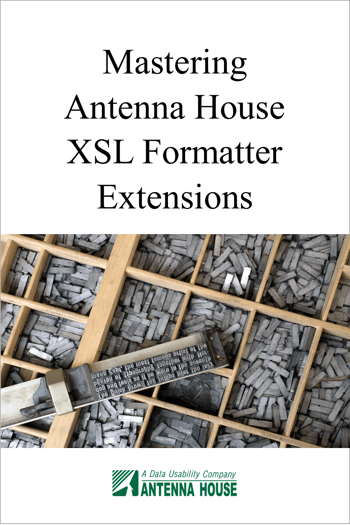 *This picture is licensed under the Creative Commons Attribution 2.5 Generic license. Attribution: Willi Heidelbach
A Guide for Antenna House XSL Formatter Extensions [First Edition]
By Antenna House, Inc.
Description
In 2006, XSL-FO became a W3C recommendation and today, it is STILL the primary formatting language for generating structured PDF and print documents. Antenna House XSL Formatter implements most of the specifications, but many users require more advanced features than are defined in XSL 1.1. This first edition guide features Antenna House XSL Formatter extensions that were created in response to our users' specialized layout requirements and provides examples of a variety of documents formatted with XSL-FO.
This book was formatted using AH XSL Formatter V7.2 MR4.